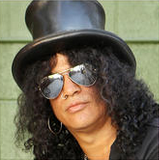 Check this out.
Slash from Guns 'n' Roses has his home up for sale. All you need is $10,995,000 and you could own it for yourself. I wonder if he is going to autograph it for you or at least leave one of his iconic guitars on the wall?
Slash of Guns N' Roses fame lists his rockin' Beverly Hills villa
The one-of-a-kind residence in the guard-gated Mulholland Estates lives up to its owner's rock star status with alligator print wallpaper, cheetah print rugs and crystal chandeliers fashioned as pirate ships.
Love the skateboard half pipe in the backyard.
Greg Petrin
Branch Manager / EVES Rototuna
You can follow Greg's blog here