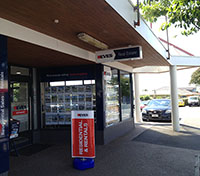 In December 2014 EVES Cherrywood opened its doors after a successful acquisition of Tozer Real Estate, who had operated from this site for many years and were well known and established in the community. Members of the Tozer sales team were amalgamated with the EVES Realty team from Willow Street to form EVES Cherrywood.
This amalgamation has proven to be very successful and EVES Cherrywood was acclaimed as the highest performing office in the EVES Group of 13 offices covering the Bay of Plenty, Waikato and Northland through the financial year of 2019/2020. This is the third time the office has won the award since moving to their new location.
The team would like to acknowledge the support they have received from the local Matua and Otumoetai communities. Without this, this achievement wouldn't have been possible.
The EVES Cherrywood office provides a service to the whole of Matua, Otumoetai and surrounding suburbs when people are making a decision to either buy or sell. Pop into the office next to the public carpark for a friendly chat, some good advice and a cup of tea, they would love to meet you.