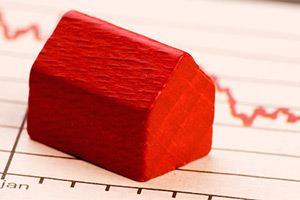 House sales in Mount Maunganui and Papamoa have hit a nine-year high with 141 homes selling in September - an 81 per cent leap from the same month last year.
The volume of sales was the highest the area had seen since November 2006 when 151 houses sold. It was up by 30 per cent from August.
The median price also skyrocketed along the stretch of coastline to $582,000 - the highest recorded in the area since the Real Estate Institute started collecting data in 1992.
It also made the area the most expensive in the Waikato and Bay of Plenty last month.
EVES and Bayleys Real Estate chief executive Ross Stanway said the busy month reflected what he had seen in both Eves and Bayleys sales figures.
"There's been a significant lift in interest and activity," he said. The market had been fuelled by more listings coming up for sale as sellers were realising how much interest there was from buyers.
"They've been met by a very ready market of buyers."
A healthy real estate market was reflective of how much the region had to offer, Mr Stanway said. "The beach lifestyle is a factor but not the only factor... there's a lot happening in our region," he said.
Despite the huge leap in sales in Mount Maunganui and Papamoa and the average month in Tauranga, he said sales swayed each side of the bridge month-to-month.
By Rebecca Savory - Bay of Plenty Times