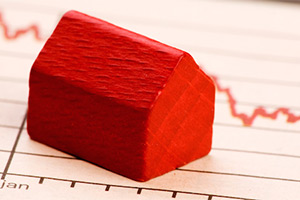 Home Loan borrowers get another boost from the banks today with the Reserve Bank announcing another reduction in the OCR from 3.25% to 3.00%. This should see the banks move pretty quickly with reductions in their floating lending rates, whilst the competitive nature of the Banks trying to write good lending business at LVR levels of 80% or better, is encouraging some longer term fixed rates under 5%.
The OCR announcement follows some challenging times for the Reserve Bank. We are still awaiting the introduction of further LVR speed limit restrictions on the Banks in attempts to cool the Auckland investment property market (effective 1.10.2015), and we appear to be experiencing substantial falls in business confidence, particularly in relation to the falling dairy commodity prices over the last few months. Global economic conditions indicate that it is quite likely that the Reserve Bank will be encouraged to reduce the OCR even further during the remainder of 2015.
There is still an opportunity for buyers with less than a 20% deposit, both with the banks, and with the Government administered scheme known as Welcome Home Loans, and the use of Kiwisaver contributions and the Homestart Grant. And of course there is always the ability to get support from family members in the form of a guarantee.
It is important to seek professional advice when considering a property purchase and to carefully consider your interest rate choices to suit your own particular circumstances and goals in light of the current climate of volatility and change.
The Rothbury Mortgage Team is available to offer you an free, no obligation opportunity to discuss your home lending needs. Please feel free to contact us any time on 0800 33 34 35 or email info@rothbury.co.nz to talk to one of our Mortgage Advisers