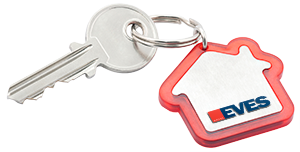 The past few months in real estate have been some of the busiest ever across our Waikato and Bay of Plenty regions.
Significant volume increases (56% growth in Waikato at April 2015, compared to 2014 and around 30% in Bay of Plenty) and price increases up to 7% in the residential market are becoming the norm month by month through the winter period. This combines with positive employment growth, increased retail spending and solid consumer confidence across both regions. While lower global commodity prices and decreased pay out in the dairy sector are having an impact, the decreasing rate of the NZ dollar with our trading partners and sustained trend of lowering interest rates are of benefit.
Both the Waikato and Bay of Plenty are well served by major roading projects either nearing completion or well underway. This will increase the regions' competitive advantage for commercial and industrial operators as well as commuters. In addition there are large tracts of consented and developing residential subdivisions offering great value new land and home packages particularly for first home buyers.
Much publicity has been given to the wave of Auckland home buyer and investors into our regions. This is very real and growing week by week. With many young families, ex-pats and retiring people selling their home in Auckland or moving to buy their first home in Waikato or Bay of Plenty. Acquiring property at prices that are a thing of the past in the hot Auckland market and represent excellent value. Across Waikato and Bay of Plenty the increasing employment market is also a strong attraction; combined with unbeatable lifestyles, sporting and schooling options and ease of commuting.
Our EVES sales teams are working hard with a large pool of genuine buyers and there is an excellent market now for home owners thinking of selling irrespective of the price range they are in. A strong investor market is also evident with high demand by tenants for good homes either for long term rental or as a stepping stone to evaluate purchase options.
If you are considering 'when is a good time to sell?', the above factors all point to the fact that now is good. Our company aim is to provide the best possible real estate experience for all those we work with.
Contact your local EVES office for the best market knowledge, sound advice, great marketing options and excellent service.
Ross Stanway
CEO