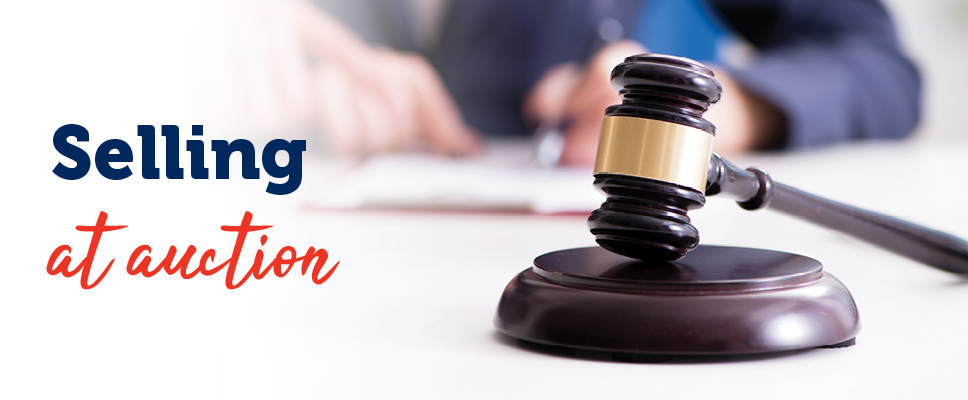 Auction Guide: Buying and Selling Property At Auction with EVES Realty
What is a property auction?
Believe it or not, auctions are one of the oldest and most successful methods of sale, however, most people judge the success or failure of it by what happens on auction day.
An auction itself is merely a different method of completing negotiations between two parties and in any event, the conclusion will always be between the most willing buyer and a willing seller.
Selling by Auction
Property auctions are quite different, they are a three-phase process:
Phase one
The first phase is the high profile marketing period where all buyers are made aware that a property is for sale.
This phase identifies prospective purchasers and we work with them to achieve a cash unconditional sale on or before auction day.
During this period there is as much information as possible gathered from the market to enable owners to make informed decisions regarding their sale.
Phase two
The second phase is auction day, where all-cash buyers are given the opportunity to compete and purchase the property at the same time.
Phase three
The third phase is post auction marketing. Should a sale not be completed on auction day we move to what we refer to as phase three.
During this period we open the opportunity to all parties who were attracted to the property during phase one, adding to the potential number of buyers those who are in a conditional position but were unable to compete on a cash basis on auction day.
In phase three, sellers are able to draw on the market intelligence gained through phase one which enables them to arrive at an informed decision once an offer is presented.
What are the benefits of selling property by auction?
Control: You dictate the terms and conditions of sale to suit you.
Eliminates Financial Issues: It is a confirmed cash unconditional sale.
Removes Price Barrier: Buyers are unable to pre-judge value without an inspection.
Open To All Cash Buyers: Anyone can bid at your auction.
Confidentiality: Your price expectation is not revealed and your reserve price protects your investment.
No Cooling Off Period: The sale is binding at the fall of the hammer.
Faster Sale: Our statistics show your time on the market is reduced.
Buyer Urgency: Limited time prevents buyers from procrastinating.
Deadline: Auction day concludes negotiations with cash buyers.
Competition: Buyers compete amongst themselves not against you.
Side Agreements: Terms and conditions can be varied to suit individual buyers.
Exposure: Your property has maximum exposure according to your budget.
Feedback: You will receive unedited feedback from the marketplace, including price feedback through weekly written reports to enable you to make an informed decision about your sale.
Skilled Auctioneers: Our team of highly experienced and skilled Auctioneers identify the best the market is prepared to pay for your property.
10% Deposit: Payable immediately upon the completion of the auction.
Peace Of Mind: No fear of a collapsed contract.
Some people have the perception that the pressure of an auction encourages owners to accept a lower price.
We say when you receive an offer you should ask yourself, "Does this offer allow us to achieve what we want to achieve?"
If your answer is "Yes", then you should Sell!
If it is "No", then as long as you are happy to continue as the owners of the property, so be it.
What does it cost to sell property by auction?
We believe in this process so much that we will administer your campaign and provide your auctioneer FREE of charge.
In order to attract the maximum buyer attention to your property, we have a selection of high profile marketing campaigns for you to choose from.
It's all about making your property stand out above the rest to place it under the flashing neon lights and put it on a pedestal for all buyers to see.
If you would like a buyer to see your property ahead of the many others advertised every week, simply talk to your consultant about the campaign that best suits your property.
Buying at Auction
Buying at auction is the most transparent way to buy a property when there is competition.
Unlike a situation when two or more parties want to buy the same property a multiple offer procedure is followed where neither party has knowledge of the other's intentions, an auction is an open transparent forum where each buyer can see and/or hear what the others are doing.
This provides a base to make sound decisions on whether to proceed further in your pursuit to purchase the property.
Some people fear they will be forced beyond their limits at auction, however, there is a simple protection for this. We advise buyers to approach an auction with sound knowledge of their ceiling price and don't go beyond it.
Informational Videos Available
Video to prepare you for buying a property by auction
Some people, especially first home buyers, can find buying at auction a daunting and stressful experience.
We endeavour to make purchasing a property at auction an exciting and pleasurable experience and provide a comprehensive video for buyers to watch and comprehend at their leisure.
In the video, our Auctioneer provides useful tips and coaches buyers on how to buy at auction.
Videos to prepare you for selling your property by auction
We also provide three short videos for our vendors who have elected to market their property through the auction process.
These provide them with a thorough understanding of what to expect on auction day, behind the scenes information on how we conduct their auction and provides guidelines on how to set a reserve price for the auction.
We consistently receive feedback from buyers and sellers that have experienced the auction process before on how beneficial they have found the content of these videos.
Want to know more about auctions?
Feel free to contact Grant Child, our EVES Auction Manager at any time if you would like to know more about our auction process.
You are welcome to contact him at any stage to discuss your auction options.
Call 07 579 0798 or send him an email now
What others say about EVES auctions
"I was working with other family members to identify and purchase a home in Hamilton.
We were intentionally avoiding the auction process on the basis of a largely intuitive personal belief in the lack of sincerity of the process and many of those espousing it.
After an extended period without success in the open market, I attended several training sessions and auctions in the area of interest and was not comforted to find that the reality closely mirrored my concerns.
I now needed help and sought the advice of a friend in the real estate industry – Grant Child. I should note here that I have known Grant for many years during military service together and was aware of his role as an auctioneer. To avoid any souring of his valued friendship, I had never explained my adverse opinion of this aspect of real estate.
He then took considerable time and effort to provide a detailed explanation of principles of the auction, the ethics involved and behavioural parameters. He clearly explained his responsibilities to the seller. I found that the detail and extent of his advice was not 'a favour to a friend' but was support that he offered freely to all prospective buyers.
The content and value of his advice to a prospective bidder was significantly superior to others in my experience.
I then found his auction room environment to be all that he said it should be – friendly, inclusive and not a single example of the distasteful aspects of my previous experiences.
As a direct result of his support, I felt empowered. I was aware and confident at auction time and in control of my own decision making throughout.
On any future foray into real estate, I will actively seek out the auctions being conducted by Grant Child and the prior support provided by him. I recommend him to any prospective real estate purchaser without reservation".
Gordon Benfell
"Many thanks for sending the video link, we found it very informative and will know what to expect and be prepared for the different scenarios".
Chessie
"I have bought and sold at auction before and by far the auction presentation exceeded my expectations and well worth going to".
Laurie Bell
"I would like to take this opportunity to acknowledge EVES for the fantastic outcome of the auction. I would also like to thank you for a most brilliantly run and entertaining auction.
Over the 4 week period where our house was on the market we were inundated with enquiries and views, sometimes averaging 1 a day over the course of a week (not including open home viewers) and at one point 165 "watchers" on Trade Me. In my view, this is a direct result of the emphasis put into promoting our house.
My wife and I followed the advice given and the outcome far exceeded our expectations. I will recommend Eves to anyone I meet who is thinking about selling".
Paul Creamer
"Initially we were reluctant to go to auction, however after attending the vendor's seminar that Grant Child presented we felt we had made the right choice. Grant's knowledge; experience and professional approach assisted us with the pre-auction process and on the day. We only had one bidder and Grant provided us with a strategy that worked, resulting in the sale of our property. We would highly recommend the auction process and Grant as a skilled auctioneer".
Dave & Ailsa Cowdrey
"Prior to selecting an agent to sell our estate property, we looked at all real estate companies and agents in the Tauranga area.
After considerable due diligence, we selected EVES Realty.
We worked closely with our agent setting up a good marketing plan with photos.
We had a five-week programme which included marketing and open homes.
EVES proved to be a good choice running successful open homes, providing us weekly written reports, communicating as and when required.
Our property went to Auction and EVES kept the prospective purchasers interested right through to the auction.
A very important part of the whole process is to get a quality auctioneer who communicates with bidders and positively encourages them to bid.
We selected Grant Child. Grant was a great auctioneer and we would highly recommend him to future sellers.
To sell a property you must have all the key elements and people from the start to finish.
We are very satisfied with our result and would highly recommend EVES Realty and we also highly recommend Grant Child as your auctioneer".
Jim Verran