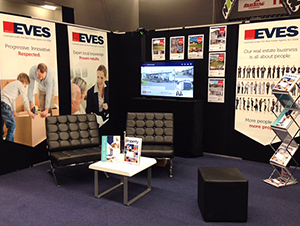 We had a very busy weekend at the Daily Post Rotorua home show. Our stand looked fabulous and we met heaps of past clients plus many other folk who are considering either buying or selling a property over the coming weeks or months.
Real estate is certainly a topic on many people's minds at the moment, only a few weeks now until Spring, so if you have been holding off doing something until then, now is the time to act putting you ahead of others.
Our listing promotion with four trips up for grabs to Fiji has been extended to the end of this month, we had a winner last month from Rotorua so contact us now to find out more.
Tony Stack - Sales Manager
EVES Rotorua, Cnr Eruera & Amohia Streets
Call 07 349 7120 or email Tony