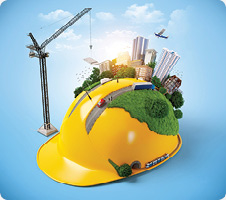 In and around our Tauranga region, anyone can see the rapid expansion of new commercial, residential and roading projects underway or completed. These give a very positive feel to the economic and community growth occurring that continues to provide for the future of the region. Right here, right now we are in a better position to encourage and manage this growth than any other region in the country.
Resource consents, employment, business attraction, business expansion, education initiatives, and overall investment in the region are all heading to new highs. Events like the recent NZCT AIMS Games attracted a record 8,000 plus athletes, along with many hundreds of supporters. This gave many of these visitors a fantastic look at what is on offer here.
The wider group of contacts from the numerous new residents and property owners who have recently become part of our growing population is also resulting in a new wave of enquiry for property.
Our EVES teams are dealing effectively with this on a daily basis for our vendors and the volume of sales, particularly through our auction campaigns, is at an all-time high.
Talk to EVES now about how your property can be part of this action.
Ross Stanway
CEO