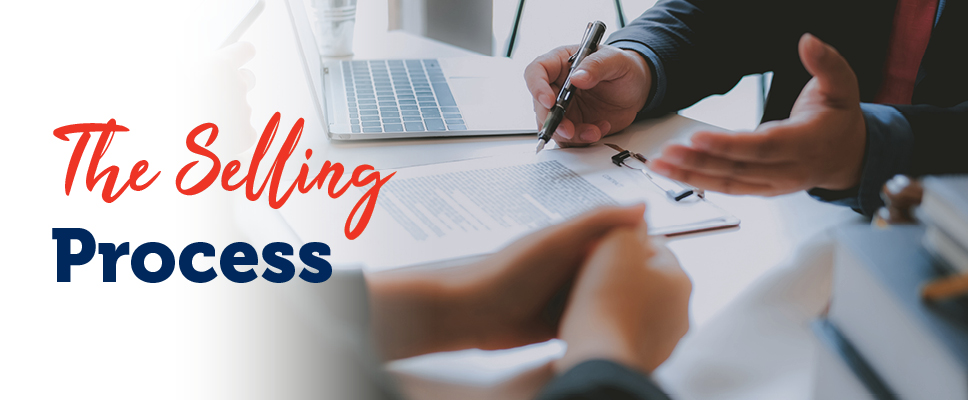 The selling process explained
We understand that selling your home is a complex process with many things to consider. To help, we've grouped the process into 4 key phrases and outlined what to expect.
Before you get into it, don't forget that you are not alone in this process. Our EVES salespeople are here to help you and will happily talk you through this process in detail at any point of your selling journey.
Phase 1: Pre-list processes
There are a number of tasks to be completed before your property is advertised for sale. Prior to your property launching, we will:
Give you advice on preparing your property for the market
Carry out due diligence in accordance with current Anti-Money Laundering (AML) laws
Prepare a Comparative Market Analysis (appraisal) for you - sourcing statistics, compiling a comprehensive list of recent sales in your area, property currently listed for sale and carefully analyse current market conditions to accurately assess the market value of your property
Complete the Agency Agreement form including a detailed list of chattels
Discuss the Sale and Purchase Agreement form with you, so you understand the offer and contract process
Prepare a marketing calendar outlining all proposed marketing activity for your campaign, including open homes
Liaise with council when required to check out zoning, roading changes, by-laws etc
Explain the merits of obtaining a LIM and a property building inspection report and explain the benefits and/or implications these have on sale and purchase contracts
Book a professional photographer and meet with them at your property to ensure photos taken meet our high standards
Input details of your listing into the EVES listing system
Write advertisements and submit these to you for approval
Meet with our marketing and administration team to select the best photographs for print media and websites to meet the targeted demographic
Book print media advertising and design proofs
Proof-read all advertising and sign off ready for launch
Organise signage to be installed and liaise with the installer (and neighbour if required) on best and legal placement
Arrange for the EVES team to visit your property prior to launching it
Print flyers ready for open homes
Arrange access to your property – safe care of your keys and knowledge of alarm system
Phase 2; Marketing your property
Once your property is ready to be publicly advertised for sale, we will:
List your property on the EVES website and other websites as agreed
Contact buyer databases within our team to advise that your home is for sale
Profile your property on our office window display
Distribute 'Just Listed' flyers/DLEs
Undertake targeted marketing to specific buyer groups (e.g. developers, investors, families, first home buyers etc)
Promote your property to our EVES network both inside and outside of your region
Advertise, organise and conduct open homes in a professional manner
Present your property to our team at sales meetings and discuss interest during each week of the campaign
Qualify purchasers to ensure they are genuine
Follow-up on all email and phone enquiries on your property
Follow-up with all buyers who have inspected the property
Work closely with qualified buyers, assess their feedback and ensure that they have good information to base their decisions on
Help buyers to understand the current market conditions
Communicate with you after viewings to update you with feedback on how your property was received
Provide you with weekly reporting on the marketing activity undertaken and the results of this activity
Update you on any market activity that may have an impact on your property
Propose weekly face-to-face meetings (if suitable for you) to assess the progress and strategy of the campaign
Phase 3: The Transaction
During the process of selling your property, we will:
Present all offers to you
Professionally negotiate the contract with both parties
If we are auctioning your property, we will:
Prepare and distribute auction documentation required to all interested parties
Communicate with all interested parties prior to the auction and confirm their interest prior to the auction
Meet with you and the auctioneer (if you wish) to discuss feedback of the campaign and set the reserve price
Communicate with the auctioneer to discuss the property's benefits for the auction script
Be well prepared and professionally presented on auction day
Have our EVES team on hand at the auction to help buyers secure your property
Phase 4: After the sale
Following the successful sale of your property, we will:
Arrange for original copies of contracts to be lodged with parties' solicitors
Communicate with mortgage brokers/financial institutions to ensure finance conditions are met
Liaise with solicitors to ensure special conditions in the sale and purchase agreement are fulfilled
Liaise with both vendor and buyer to ensure moving dates and key possession are arranged
Attend pre-settlement property inspections with buyers
Apply a sold sticker to the signboard and update websites/mark the property as sold online
We take absolute pride in having the opportunity to market your property and will care for your property as though it is our own. We unashamedly work for our vendors and our team will leave no stone unturned throughout the process of marketing your property.