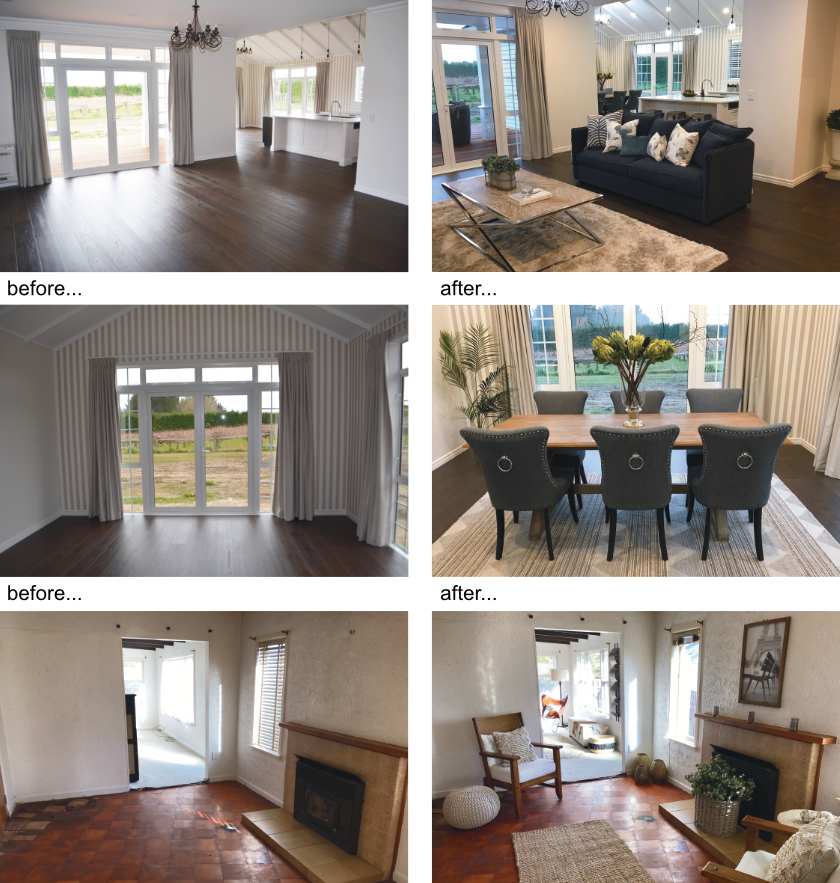 You already know that photos make a huge contribution to the price you'll get for your home, right?
In over 40 years selling homes here at EVES, we ensure our photographers know not to make these 5 common mistakes:
Mistake #1: Ignoring the ideal buyer for the home before we start taking photos
Is it a young couple? An older couple? A small family? A large family?
Making a selection has a huge impact on the photos taken
Mistake #2: Not featuring your ideal buyer in 1 or 2 photos
For example, if your home is best suited to a retired couple, we could assist you to arrange for people who match that description to pose in photos at sunset clinking 2 glasses of wine together.
For another example, if your home best suits a family, feature kids in the pool or playing in the yard. People in photos always attract more attention
Mistake #3: Not staging the home for the target market
Houses with furnishings that don't match the target market are less attractive to the target audience
We can sell your home quicker and for more money by making suggestions on the furniture and placement of that furniture with your target market
Did you know we can arrange the short term hire of the right furnishings from home furnishing specialists for the photo shoot (and open homes)?
Mistake #4: Taking photos of empty rooms
Photos of empty rooms make the house feel much smaller. They lack ambiance and warmth
Potential buyers will be wondering "will my bed and dresser fit in here?", "will our couch fit over there?"
If we can show them example layouts in the photos, these questions don't occur to them
Mistake #5: Featuring your pets in the photos
One third of people have their own cat, but two-thirds don't care for them
One third have their own dog, but two-thirds do not
We don't want any potential buyers turned away by any concern about animals having resided in the property along with their human owners
Example of the difference great photos can make
"Recently, we listed a home that had had a fire. It had been rebuilt and refurbished and was therefore like new. It was empty of furniture. We had it appraised and decided to spend $1600 on hiring furniture via House Couture for the photos. The photos made such an impact that we think it added over $50k on to the sale price because of the feel of the home and the interest it created, simply because the buyers could visualise themselves in the property" - Karen Worley, EVES Realty
---
This is yet another example of EVES people maximising the value of your home by paying real attention to detail that appeals to the market.
If you are thinking of selling your home, reach out to your favourite EVES agent or your nearest EVES office>.