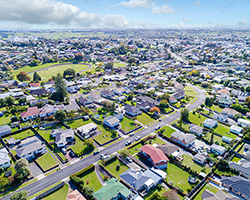 EVES Real Estate is thrilled to now have a service office located in Te Awamutu, Waikato. Our new location based in the heart of the town brings EVES expertise and services right to the doorstep of locals.
Based in our new service office is Wendy Knight, one of EVES Waikato's top salespeople, and a seasoned expert in the dynamics of buying and selling properties within Te Awamutu and surrounds. Being a local herself, with 8 years of experience, Wendy has an unmatched understanding of the Te Awamutu property landscape.
The addition of this new service office further expands our footprint in the Waikato region. In conjunction with our offices in Hamilton, North Waikato and Putaruru, this expansion signifies a pivotal step in our EVES growth strategy.
We are committed to further expanding our presence in the property market across multiple regions, bringing our trusted brand closer to even more communities. Stay tuned for more updates as we continue to grow and serve more communities with our dedication and expertise.