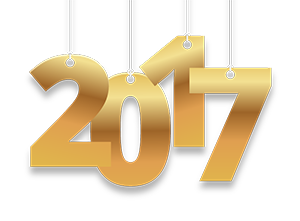 And just like that it's all on again…
Happy New Year, we hope it's been a relaxing, refreshing holiday for you all. While the Christmas and New Year period provided some relaxation with friends and family for our EVES teams, a high volume of buyer enquiry and SOLD signs went up. Reality is that our business never really stops.
We wanted to take some time this week, not only to say Happy New Year, but also to update you on what's been happening in our business, so you can catch up a little on the property market. One thing is certain in our market, it's always changing.
Through December and the holiday period excellent numbers of additional properties came to market across our EVES branches and we have a huge auction day coming up later this month. The last few months of 2016 brought some price stability settling in, providing good opportunities for buyers at all levels, and continuing to provide very acceptable prices for well presented, well marketed properties.
There will be a continuing high level of interest in our region through 2017 from those wanting to move here for career and lifestyle reasons. We've already seen Tauranga overtake Dunedin to become New Zealands 5th biggest city this year.
Ongoing troubles and unrest in many overseas locations will provide a strong platform for our local property market from a widening group of potential buyers. Our web traffic continues to tell us that this is the case.
We're going to work very hard to keep you well informed in 2017, so watch this space for up to date information on "what's happening out there".
On behalf of all at EVES I again wish you all a safe, happy and healthy New Year