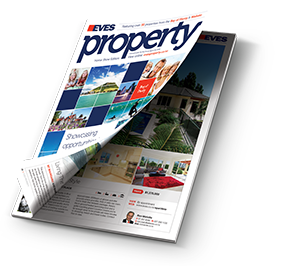 The past few months in residential and lifestyle real estate have been some of the busiest ever across our Waikato and Bay of Plenty regions.
Sales volume increases of 80% across Waikato, Bay of Plenty July '15 over July '14 indicate the increased level of buyer activity in these two thriving regions, but still held at just over 7% price increase. (REINZ News Release August 2015).
Positive employment growth, retail spending and solid consumer confidence across both regions are also up. (refer May 2015 ANZ Regional Trends).
The sustained trend of lowering interest rates continue and is of real benefit.
Waikato and Bay of Plenty are well served by major roading projects completed or well underway increasing the regions' competitive advantage for commercial and industrial operators as well as commuters.
There are large tracts of consented and developing residential subdivisions offering great value land and build packages, particularly for first home buyers. Various government, mortgage lenders and KiwiSaver options are also driving purchase power.
The available land for expansion is not restricted to residential markets with major commercial and industrial developments in full swing as well, providing a positive environment for local business expansion and significant new business relocations around the well established business hubs in Hamilton and Tauranga.
Much publicity has been given to the wave of Auckland home buyer and investors into our regions. This is growing week by week with many young families, ex pats and retiring people selling their home in Auckland or moving to buy their first home in Waikato or Bay of Plenty at prices which represent excellent value, quite unlike prices in the hot Auckland market.
Across Waikato and Bay of Plenty the increasing employment market combines with unbeatable lifestyles, sporting and schooling options along with ease of commuting.
Our dedicated sales teams are working hard with a large pool of genuine buyers and there is an excellent range of properties across all price ranges on show in this special publication.
A strong market for investors is also evident with high demand by tenants for good homes either for long term rental or as a stepping stone to evaluate purchase options. Our EVES Property Management teams are ready to assist landlords to maximise the returns on their investment.
Our company aim is to provide the best possible real estate experience for all those we work with.
We look forward to welcoming any enquiry on the properties you'll find listed on this website, and welcome all contact from any home owners thinking of selling in this very positive market.
Ross Stanway
CEO