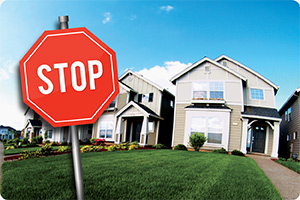 We are seeing frenzied activity in the auction room where a vendor accepts a pre- auction offer only to have that offer well and truly exceeded by fierce bidding.
In the current fast paced market auction is definitely being seen as the preferred method of sale. Why you ask? Auctions offer a method of completing the sale and purchase negotiations transparently and publicly. A key aspect of auctions is that the deal is cash, unconditional. Once the hammer comes down there are no outs, the sale is binding upon completion of the auction.
Each week in our auction rooms the competitive bidding process provides the best possible price that the current market can provide. Sometimes within a week of the marketing campaign's commencement the auction can be brought forward if genuine buyer interest is shown at an early stage. It is not uncommon for homes to now be sold in this way within a week or two of going to market and still providing the best chance of the best price through open competition.
Talk to us now about how we can help you to achieve these eye watering results!
Karen Worley
Marketing Manager