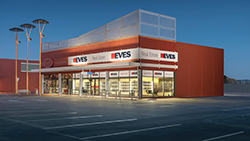 June was a very strong sales month for Eves Gate Pa. There is plenty of activity amongst first home buyers and investors with mortgage rates being at an all-time low.
With a number of younger team members coming into the Gate Pa office it seemed an ideal opportunity for the office to specialise in helping those in the first home market given many of these young people have recently been through the experience of buying a first home themselves. Using online technology and social media as their main forms of communication, this new breed of salesperson is able to connect with a target market specifically looking for their first home. They are in touch with experts in the finance and insurance industries who also specialise in first home buyers, in the building industry for property inspections and with lawyers, who again specialise in first home purchases.
Each salesperson in the office is trained fully on the many aspects of buying and owning a home but some team members have their own specialist area as well. Owen Phelps, for example, has a huge following of clients who have worked with him over his time in the industry but in addition he specialises in the marketing of subdivisions. His most recent subdivision is Quail Ridge Estate in Ohauiti. Stages 1 and 2 saw 73 sections come to the market, with now only 10 remaining available. Stage 3 is scheduled to be released in March 2021.
The Gate Pa office are also keeping a close eye on the councils proposed changes to the Te Papa peninsula. The Te Papa peninsula stretches from Greerton through to the city centre. The plan is intended to address the residential development capacity constraints, reduce pressure on urban expansion, and enable more intensification of existing urban areas. If this plan goes ahead it will provide added value to the residential homeowners of Greerton, Gate Pa and the Avenues with properties that meet the development criteria.
With a large part of this area falling within the Gate Pa office catchment area they will be in a position to assist homeowners understand the value this change may add to their property. For further information on the proposed changes or to discuss buying or selling a home – not just your first, be sure to get in touch with the team at Gate Pa.