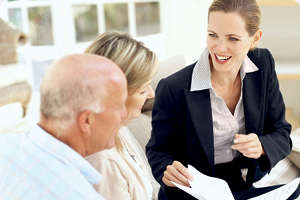 It was concerning to read over the Easter weekend about another Auckland home owner who had sold their home privately, only to have it on-sold by the new owner at a profit.
The original homeowner was "mortified" to find out the home was back on the market and that it sold for some $530,000 more than they had received for it! The original home owner was quoted as saying that "in hindsight they wished they had used a real estate agent".
This isn't the first time we've heard of people having similar regret after a private sale. This regret comes from things like the amount of time spent managing the process, contractual challenges, lack of legal protection for both seller and buyer and many others.
So we thought we'd give you the 5 main reasons you should use a licensed real estate professional to sell your most prized asset:
1. Ease
Let's face it, it's just easier. If you are looking to sell your home yourself, you will have to take calls from interested parties, arrange viewings, answer questions and deal with lawyers. You might find the process getting in the way of your job, family, time with friends over a period of weeks or even months. The sale of a home needs to be given someone's full attention for the best result. A professional real estate sales person works full time dealing with the challenges and making sure that they maximise the likelihood of enquiry turning into a sale.
2. Negotiating Isn't Easy
I've heard a few people say they'd rather deal with the negotiation directly with their buyers, because they don't want someone in the middle. It's true that in some circumstances that would remove a layer of complexity, but that's assuming that both parties are reasonable and like-minded. Unfortunately, this isn't always the case.
A good real estate sales person can be the buffer between two parties that wouldn't ordinarily get along. They are professional communicators who handle tough conversations to ensure that the deal goes smoothly and ends in a good result.
3. Real Estate Agents Are Required To Disclose
In New Zealand the REAA (Real Estate Agents Act 2008) does a great job of protecting the Vendor (and the buyers) in a transaction, from dishonest and poor quality sales people by providing, monitoring and enforcing a set of clear guidelines for real estate transactions.
4. Team
Whilst you get team support in most real estate businesses, not many can provide it on the scale that you get at EVES. We showcase every property with our entire team, even having them visit the property when it comes to market so they can put it in front of their buyer database. When you combine this with the network of our sister brand Bayley's, you get access to a huge database of active buyers immediately.
5. Maximise Your Sale Price
The story at the start of this blog highlighted the main benefit of dealing with a good sales person. Backed by a strong team and a well-positioned brand they will assist you in showcasing you property to as many buyers as possible to ensure you get the maximum value for your property.
There are many things mentioned above that will help this happen, but a good sales person is not only an expert negotiator but a marketing professional too. They understand how to get your property in front of the largest amount of people who are most likely to buy your property for the right price.
The Bottom Line
While there are people out there who would probably do a good job of selling their own home, stories like the one at the start of this blog are all too common. When you consider how dealing with a licensed real estate sales person will make your life easy and maximize the value of your property transaction, it really is a no brainer to engage one of our EVES agents.
Simon Anderson
CEO