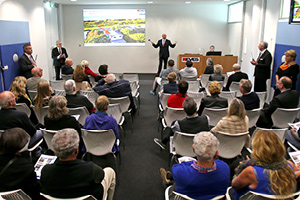 Factors at play in the market are now well known. Significant keen buyer activity, sales occurring at a faster rate than homes coming onto the market for sale, new price levels are establishing and days on market to a sale are reducing rapidly.
It is tempting now for some sellers to accept the first offer put to them, particularly if the house is priced, the offer is near the asking price and it comes soon after listing for sale.
At EVES our aim is to find the best buyer, not just the first one. Property marketed through an EVES auction gets the widest exposure in a defined time frame, usually four weeks.
Each week in our auction rooms the competitive bidding process provides the best possible price that the current market can provide.
Sometimes within a week of the marketing campaign's commencement the auction can be brought forward if genuine buyer interest is shown at an early stage.
It is not uncommon for homes to now be sold in this way within a week or two of going to market and still providing the best chance of the best price through open competition.
Talk to EVES, with more people selling more property and finding the best buyer for you.
Ross Stanway
CEO