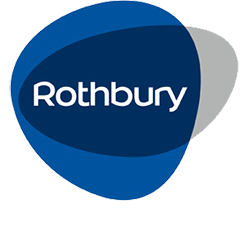 One of the many advantages of working with EVES is the value that can be provided from comprehensive professional assistance across the whole property transaction process.
Through our Rothbury partners, access is available for competitive mortgage terms, house and content insurance, landlord insurance and wider financial service advice.
Rothbury's experienced team of Advisers deal with a rapidly growing client base, negotiating competitive mortgage packages, providing comprehensive insurance cover and sound financial structures for buyers and sellers alike.
Finding the best interest rate can be made easier by using a qualified Rothbury Mortgage Adviser. This provides an excellent opportunity to make buying decisions based on sound advice through the established connections our Rothbury team have with major lending institutions.
Rate is a key driver to saving money, but taking the right advice around loan structure is equally important and 40% of borrowers use a Mortgage Adviser to achieve that.
Our EVES sales teams work hand in hand with Rothbury and can organise seamless introduction to your local Rothbury Adviser. Our aim is to provide the best possible experience for all those we work with. An introduction to Rothbury through your EVES contact could provide exactly that.