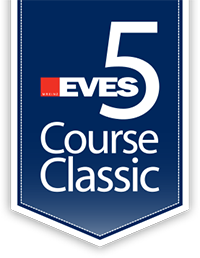 This week brings over 400 passionate golfers, partners and friends to our Tauranga area to play in the EVES 5 Course Classic.
Many have played in all the previous events over the past 20 years and some now own property here.
This year players are from throughout NZ and eight international groups from as far afield as our Pacific neighbours, South East Asia, USA, UK and Canada.
Play is on local courses over the five days, at Te Puke, Mt Maunganui, Omanu, Tauranga and Omokoroa.
EVES as naming sponsor have company personnel interacting during the week with players and over the years many friendships and business relationships have developed.
The high level of interest and activity in our local real estate market will undoubtedly be a hot topic during the week amongst players.
EVES Property publication will be available at each Golf Club venue, so our vendors properties will achieve additional exposure to this group of visitors.
EVES warmly welcome players and partners for what will be another great week here in the Bay. Hopefully their time here will also provide a good insight into all that we have on offer in this fantastic region.
Ross Stanway
CEO