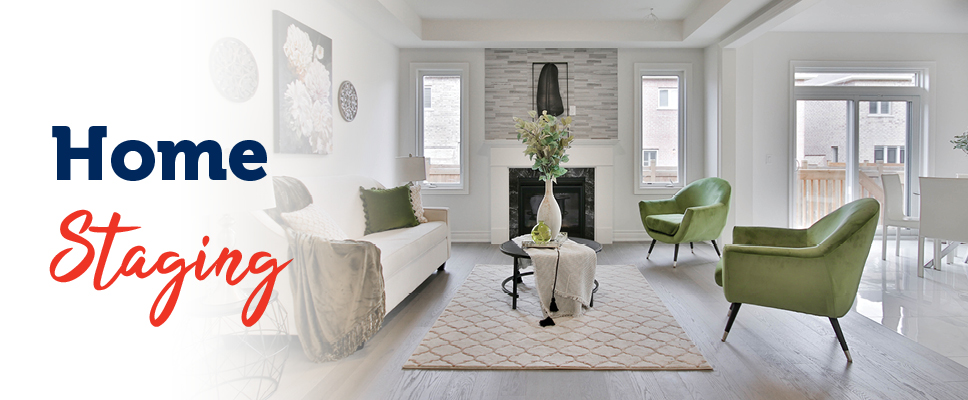 Staging your home for selling
Effective home staging when selling a property will help push up the purchase price, increase the speed of the sale and ultimately help achieve a much better sale result.
The process of home staging involves getting an expert stylist to assess a property interior and then 'stage' the property with suitable furnishings. Whether it is contemporary, modern, costal, or classical styling approach recommended, suitable furnishings will be hired to enhance the attractiveness of your home to potential buyers.
There are endless benefits to home staging, such as;
Transforming empty spaces into warm and welcoming homes
Drawing attention to the best features of the property
Enabling prospective buyers to envision living in the house
Adding depth and dimension to property listing photography
Creating emotional investments from potential buyers
Frequently Asked Questions
Can I still live in my property when it is staged?
The short answer is – yes. Plenty of sellers stay living in their home whilst home staging is in place. Most suppliers will provide you with storage options if your existing furniture isn't suitable for the home staging vision.
Do I have to stage my entire home?
You can choose to stage your entire home if deemed suitable after a professional consultation however you can also choose just to do a room or two. Dining and living areas tend to be the most frequently styled rooms, due to the amount of time people spend in these areas of the home.
How much does it cost?
Home staging companies tend to offer a tiered service allowing you to either stage your entire home or just certain rooms. Prices start around $1,000 however, it will depend on the number of rooms you wish to style, the size of your property/rooms and most suitable styling era.
What if I don't like the staging look?
Home staging companies commonly offer a no obligation, onsite consultation before progressing with the home stage set-up. They will talk you through their vision and ensure you are comfortable before proceeding.
How long is the home staging set up for?
Typically, home staging will last for a 6-week period. However, you can discuss a shorter or longer duration with your chosen supplier.
Talk to your EVES salesperson today about home staging for the sale of your property.