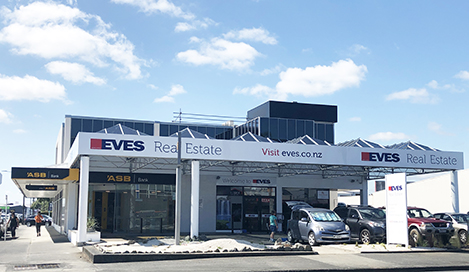 EVES Whangarei has a new home in a completely refurbished office at 96 Walton Street on the site of the old ASB.
Manager Paul Beazley says the new premises ticks the box for a high profile location and has the added bonus of plenty of car parking, which is at a premium in the central city.
EVES was opened in Whangarei in August 2018. Paul says with 30 staff, the busy office covers real estate sales and property management.
He says there is a lot of confidence in Northland, which has a steadily growing population.
Over the past few years sales have been consistent all year round, which is the sign of a buoyant market.
"This means there is no need to hesitate or worry about when to start marketing a property. The market is strong enough to sell at any time,'' he says.
Paul says Northland's lifestyle is attracting interest from all over the world, and marketing is a huge part of the business.
"The team experienced the busiest December in years and we have a large bank of buyers waiting for new listing stock to come on in 2020,'' he says.
"We are expecting prices to remain firm and with the growing confidence in the Whangarei district, the region is experiencing an increase in business opportunities and a corresponding influx of new families."
He welcomes visitors to pop in to the new office where they will find a warm welcome.