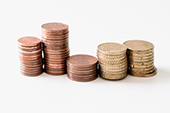 Global financial markets continue to operate in a market of considerable uncertainty, and thus volatility. COVID-19 is still having significant impact on global economic activity, which when added to political challenges, USA, China, UK, Brexit, and Europe - all the powerhouses of any potential economic recovery, and are now all clearly facing recessionary rescue. Despite negative media in NZ, we are considered to be a whole lot better off than many, and our own business activity and confidence appears to be held in high regard, despite the rigid controls on our boarders.
Banks remain cautious however, and with record low interest rates fuelling the attraction for borrowing, and many expats deciding to settle/remain in NZ, property has been the growth industry attracting the most attention of late. Of course, when you have very low investment rates, and uncertainty in the equity markets, the age old consideration by New Zealanders for investing in property has taken hold, with record sales activity, considerable appreciation in property values as demand outstrips supply, and the Banks are all inundated with record volumes of lending applications. The Reserve Bank has come under some heat from media and politicians calling for the brakes to come on, and indeed, the Banks have decided to apply the brakes anyway.
The assessment of lending proposals has included a thorough consideration of the ability to continue to generate income to be able to afford any existing borrowing/s over the term of the loan, in conjunction with any new requests. Now more than ever before, it is critical to be very well prepared early, with the information required to support any new lending proposal seeking bank support, including latest income and financial detail, and an impact statement, providing commentary on the impact of COVID-19 on incomes and employment, and business operations. Assessment of income is now critical to the ability to secure finance, particularly now, when COVID-19 appears to have ravaged the northern hemisphere at a greater rate than the earlier impact in March and April. LVR limits are now strictly imposed by all the banks, particularly to those considering lending for investment property purchase.
Home loan rates continue at record lows, offering borrowers the opportunity to seriously review their strategies for repayments, and reducing debt levels where possible. Please know that the experts are here to assist with the right lending strategies to match your needs and circumstances and you should consult with them before making any financial decisions.