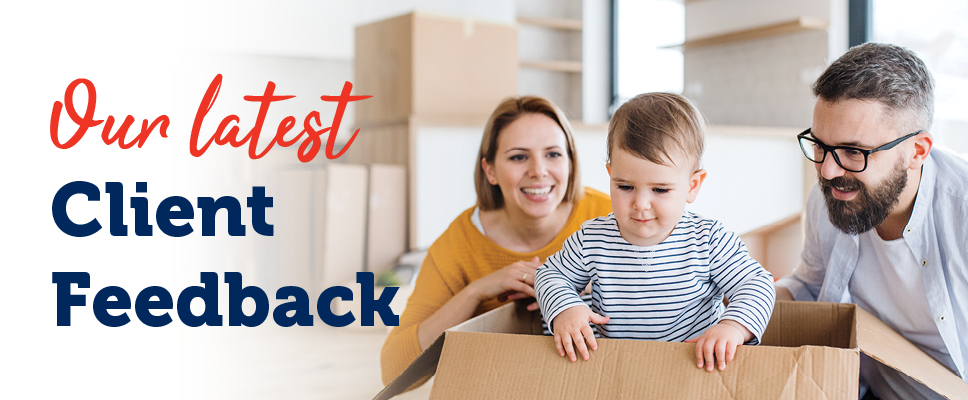 What our clients have been saying...
"The EVES team found a buyer within a week of listing with them after us listing for three months with another agency here in the Bay of Plenty. Their professional, friendly support, guidance advice on property preparation, communication and customer service have been exceptional, not only in selling my previous house, but even more importantly, in locating a new home within my price range to purchase. EVES delivered on their promises making one feel that they are committed to you personally".
Leon Whickham
"Just a quick note to thank you on the unconditional sale of our landscape road property. Wendy and I were very pleased with EVES professional approach and the care that the agent took to keep us informed of any developments.
We thought long and hard before we decided on a marketing agent and very pleased with our choice. We would highly recommend EVES services to any other prospective vendor".
Wayne & Wendy Heyworth
"The fantastic result we achieved does not happen on its own, it happened because of the experience, professionalism and knowledge that EVES have. The professional manner at every contact and willingness to answer all my questions made the process very easy and straightforward, thank you so very much. I have no hesitation in recommending EVES services to others"
Sarah Walford
"I would like to thank the EVES team for the professionalism and respectful approach they took selling Dads home during what was a difficult time. I am very please the house was in great hands".
Rebecca
" I'd like to thank EVES for making selling and buying our new house go so seamless. It's a very stressful time but they kept it all real and made it go nice and smooth and stress free!! Fantastic communication all the way along. Very much appreciated and would highly recommended EVES. Big Thank you".
Elaine and Gary Mills
"Recently through Eves Real Estate I put my property on the market. I wish to state I was very happy with the entire process.
The EVES team kept me well informed, and they were always quick to answer any emails and messages left if he was unable to answer immediately.
They were always happy to answer any questions I had and I felt very comfortable asking them any questions. I was extremely happy with the EVES team and would with pleasure recommend him to anyone who is selling a property in the Bay of Plenty area".
Robin
"Thank you for the effort EVES put in to selling our Mount Maunganui property. The sale price more than exceeded our expectations and we believe this was a direct reflection of all your hard work and enthusiasm. We also appreciated the follow up after open homes and regular communication along the way.
We cannot recommend EVES strongly enough; they were a pleasure to deal with and we thoroughly enjoyed selling our property with them".
Andrea
"We just wanted to write to say thanks to EVES for the outstanding service that you recently provided us. When we were given notice on our rented property we really didn't think there was any chance of us being able to find a property within the 6 week notice period, so to have keys to our own home just 3 weeks later was beyond our dreams. EVES went above and beyond what we would have expected from an agent, in order to ensure that things happened quickly for us, as well as making the whole process as stress free as buying a house can be!
Again, thank you, and rest assured that we will have no hesitation in recommending EVES services to friends in the future - not something we would have expected to say about a Realestate agency".
Richard
"As a first time home seller, I was really sceptical about the process, so much so, that I even considered selling privately… what was I thinking?! The EVES team are down to earth, professional and true to their 'refreshingly different' marketing. They took care of the WHOLE process and 100% convinced me they had MY best interests in mind when it mattered".
Debbie
"We would like to thank you again for the EVES team for their professionalism, advice and consideration when discussing the sale of our house. We were delighted with the result and would recommend your team to anyone considering selling their property. Their constant updates and phone discussions were very helpful and made it easy for us to take each step. We could not have asked for a more satisfactory result and thank you again for making the whole process easy for us and relatively stress free".
Pam
"I would like to whole heartedly thank the EVES team. We've recently sold and the service couldn't have been better. They were incredibly hard working and excellent at communicating with us throughout the whole process. The EVES team kept us up to date with weekly reports and we were consulted with every step of the way. We would have no doubt in recommending the team at EVES. They made the whole process easy and stress free".
Liz, Owen and Linda
"Selling with Eves at Tauranga Crossing proved to be a smart move in every aspect. From start to finish, with a few of my personal situations getting in the way, they helped guide me through a sale and purchase. Relentless motivated effort resulted in a great price. I will continue to work with the EVES Team and highly recommend you to do the same".
Daniel Phillips
"Brian and I would like to thank you so much for achieving a salr for us. When we first decided to sell, we spoke to three different agencies, and EVES stood out to us as being the most professional. EVES gave us good advice and were outstanding in their communication of the progress being made and after each of the open homes, making themselves always available with a no pressure attitude and nothing was a problem. This has been a pleasant experience for us, Top marks EVES, well done, and we will be recommending your services to all of our friends".
Kathy & Brian Lucas
"We recently contacted EVES to help us determine the best way to sell our property, they were very conscientious and helpful through the whole experience. They are knowledgeable about things that were required and arranged things that needed to be done at the time with good humour and advice. We would recommend them to anybody who is considering selling a property. Their diligence and energy and professional handling of our sale are greatly appreciated and we wish them every success in the future".
David and Audrey McLoughlin
"We can't thank you guys enough for the way EVES presented our Mum's house on the market to get such a great sale at auction. They have also made it as painless as possible for us in dealing with her passing at the same time. We would not hesitate to have EVES market our own homes should we choose to sell or to recommend them to anyone else. EVES is up there at the top with the best of the best Real Estates in NZ".
Sonja
"Choosing EVES Realty to market our family home of 27 years proved a very good decision.
After having some preconceived misgivings with regards to the auction process dispelled, we proceeded with EVES' very clear and simple ninety day marketing plan. Right through the process all our special requirements were met, and the communication was excellent. We found EVES Realty true to their word every step of the way.
I have no hesitation in recommending EVES Realty as your exclusive marketing agent should you be considering to sell your property".
Dave Brambley
"EVES worked timelessly to sell my property, and were always confident they would sell at the best possible result.
Everything was explained clearly and precisely. I received weekly reports that were really informative and the phone calls after the open homes were positive and encouraging. I confidently recommend using EVES to sell your home.
Thank you very much to you all".
Wally Stephens.
"I entrusted EVES with the sale of my property in Bellevue. From the initial appraisal stage they guided me through the process and gave me sound advice.
They communicated with me regularly so I knew what was happening and gave me all the feedback from the viewings straight away. EVES delivered exactly what they said they would with a warm and open approach and they will be the first choice when I need to buy or sell again.
Thanks for selling my home problem free".
Jacqueline
"Thanks EVES for handling my property's sale. The entire experience from listing day I listed to closing day was positive and pain-free. EVES' friendly, honest and exceptional customer service made what can be a really stressful experience a pleasure. Due to your extensive market knowledge I always felt in "good hands"
I would not hesitate to recommend you to anyone both wanting to buy or sell a home".
Lyn Riches
"I would like to take this opportunity to thank EVES Real Estate, for the awesome job they have done recently selling my property. Amazingly, through their marketing programme, the property was signed up with a very satisfactory outcome in approximately two weeks. They worked over and above what I would have expected of them, always with a professional cheerful attitude to her work. A very big thank you to EVES".
Heather
"After several months of trying to sell our home privately, we interviewed a couple of agents and chose to engage the services of EVES as their understanding of the market and their methods were far superior than the others. Right from the start they listened to us and created a plan of a very high professional standard which exceeded our expectation of what a real estate agent could offer. The results of their strategy confirmed our faith in them. We had only been on the market for 10 days and in that time they showed the house to 28 prospective purchasers, presented 6 offers and we sold for a premium price that was over 5% of what we were asking privately. During the whole process the agent rang us frequently with updates and made the whole process easy and painless. We heavily recommend using EVES to anyone thinking of selling".
Kerry