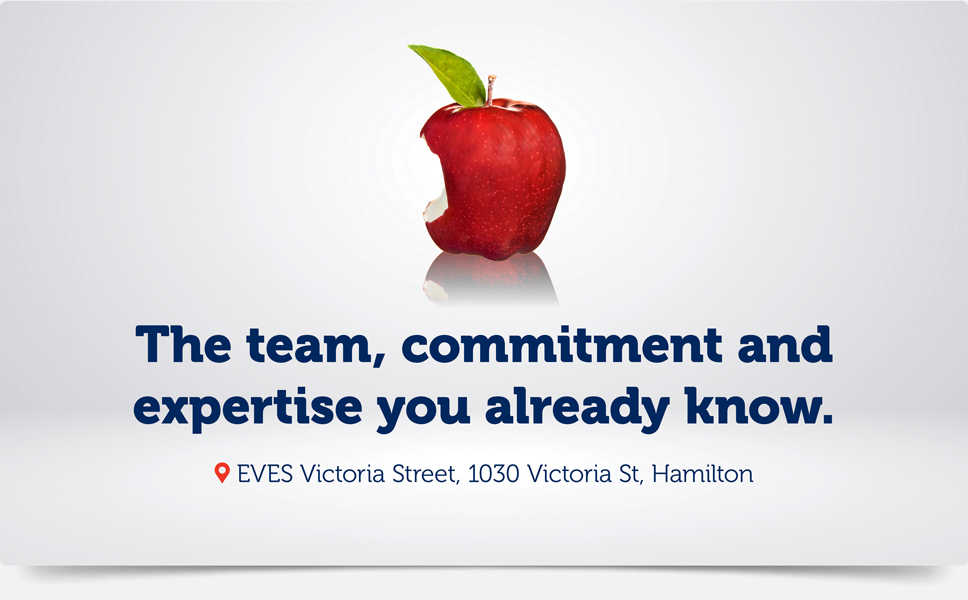 EVES Victoria Street
Fresh Name. Fresh Approach.
EVES Realty has made an important and strategic acquisition by purchasing the George Boyes & Co Ltd Hamilton office at 1030 Victoria Street.
While the George Boyes Hamilton office will re-branded to EVES, we will still be the same team – the same passionate, committed and successful people that have been delivering excellent results for our Hamilton clients for years.
The team, led by Roslyn Coombes, and now backed by the EVES brand will only go from strength to strength – and are ready to help you with your property journey today. Specialising in residential and lifestyle sales, rentals and property management, EVES provides one dynamo of a brand to cater to the needs of residents and want-to-be residents alike.
This will be EVES' fourth office in Hamilton – strengthening our commitment to the area. It's an important move in our long-term strategy to provide seamless professionalism to Hamiltonians. Clients can get the best information for their property decisions from agents who live in the area, while enjoying the resources of a bigger-brand.